Contact for English speaking students
+48 690303102  

(please text me if there is no answer)
e-mail

  drivingkoala@gmail.com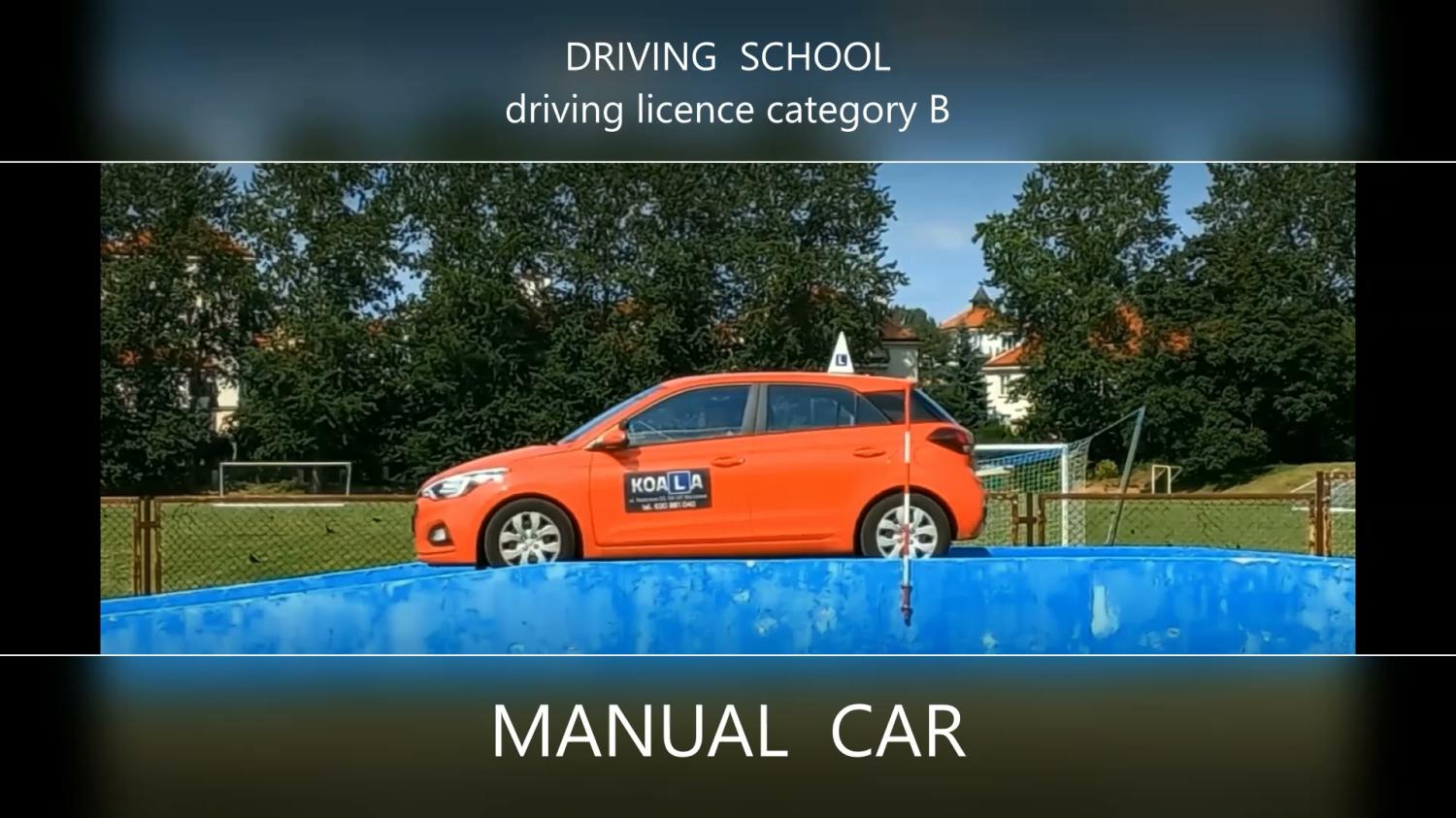 We would like to thank you for your interest in driving lessons at Koala Driving School.
We provide our students with both theoretical and practical knowledge in accordance with Polish Highway Code rules. We professionally prepare you for passing both state driving tests and independent driving. With us you will become a qualified driver.
All classes take place on an individual basis with instructor. Practical part of the training takes place in the same vehicle as the one used at the Test Centre.


Price list for driving licence (Cat. B) training
Hyundai i20 

manual car 

 

                                               
Normal training     

 2950 PLN

  

2850 zł




Intensive training   

3650 PLN

 

3400 PLN

course in three weeks

Additional lessons   

115 PLN  (1hour)

10 hours package   1100 PLN 

 
Toyota Yaris Hybrid 

automatic car
Normal training   

   

3050 PLN 

2950 PLN

Intensive training  

 

3650 PLN

 

3400 PLN

course in three weeks

Additional lessons    125 PLN  (1 hour)

10 hours package   1200 PLN 

 
Your medical examination costs 100 PLN and can be done in the city centre prior to making an appointment.
The training price includes:
 Theory classes

 Practical driving lessons

 Manual to prepare you for the theory test

 90 days access to the theory questions data base

 Internal practical test (simulation of the state test)

 Internal theory test
We offer the possibility of paying in two instalments.
Payment by card, cash or bank transfer 
account number
02 1090 1014 0000 0001 4336 6867   OSK KOALA  Radarowa 52 Warszawa
How to start the training?
You must have the Driver's Candidate Profile, which is issued by your Municipal Office (Department of Transportation – pol. wydział komunikacji).
To receive the Profile you must submit an application, medical report, photograph (3,5x4,5 size).
Polish Law states that car licence training can be started by a person who:
is at least 17 years and 9 months old

has been living in Poland for at least 6 months

is able to provide their residency address

is in possession of their residency permit card, visa or any other document confirming their right to stay in the territory of Poland, or confirmation of studying in Poland for at least six months.
Contact for English speaking students 
+48 690303102

(please text me if there is no answer)
e-mail 

drivingkoala@gmail.com